SEO agency

for online stores
Search engine optimization (= SEO) has developed into an effective marketing tool in recent years. The discipline deals with the algorithms and ranking factors of search engines and uses them as a guide to improve the visibility and reach of websites.
100s of satisfied clients
With SEO more traffic

, more customers and more sales for your online store
Organic Google search is the ideal channel for an online store to become independent of paid advertising.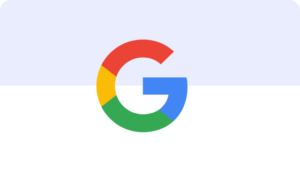 Experience shows that the optimizations have more than paid off since the outbreak of the corona pandemic at the latest. In 2021, for example, e-commerce sales have risen by 19 percent as customers increasingly shift their purchasing activities to the virtual space. Accordingly, for top dogs like Amazon, but also for small online store operators, e-commerce SEO is considered a recipe for success. This is because online stores that adapt to the requirements of Google, Bing, Xing and Co. are displayed in the top ranks of the search results and thus record more traffic and sales.
SEO for online stores has many similarities with classic search engine optimization, which is applied to websites and blogs. It is SEO measures that help to improve the rankings of the online store. While in days gone by people used all the ways and means to influence the algorithm, nowadays people are primarily focused on user-friendliness.
Accordingly, generating e-commerce traffic is all about making your own website as appealing as possible. Clarity, a beautiful design, interesting content and technical aspects play a major role in making customers feel comfortable in the web store.
With the right tactics, the spotlight is shined on your products. The SEO spotlights ensure that the interest of potential customers is focused on your store, increased leads are generated and more conversions are produced. All it takes is the right SEO measures, which we offer for your online store.
Over 100+

online stores trust Twist&Schirm
What are you waiting for? Become a satisfied client and scale your eCommerce business with Twist&Schirm.
Case studies of

successful clients
We are known for above-average results and our renowned customers appreciate that.
"The special feature of the store is the high merchandise value of a dirndl (500-700€), which requires several ad touchpoints. Additional challenge: to maximize the particularly high demand at Oktoberfest, but at the same time keep demand constantly high during the year with evergreen ad campaigns."
Oliver Drautzburg
supervising senior media buyer
"Special challenge of the market leader for tropical fruits is to keep the Europe-wide demand on a high level with increasing marginal costs of Google & Meta Ads. Additionally, due to the margins as a retailer, a constantly high ROAS is required. Due to perishable goods, as well as vulnerable supply chains, reliable sales forecasting through the ads is also necessary."
Simon Lahdo
supervising key account manager

"As a well-known personal brand for delicatessen, the online store has a monthly number of visitors in the mid 6-digit range, but with a lower purchase intention than usual in the industry. This traffic had to be translated into sales in the most efficient way."
Lukas Schirmer
supervising account manager
"Revenue in the 1st quarter of cooperation exceeded the sales of the 3 previous quarters combined by more than 400%. 80% of our sales come through T&S, thank you very much for that! Twist&Schirm simply knows what matters.
Our ad revenue / total revenue
"As an app-based online store, GoTiger has a different user journey than many of its competitors. The app download is advertised first, followed by the purchase in the app, and then the repurchase. An additional special feature is the geographical limitation to major cities. Advertising channels are Google Ads & Meta Ads, as well as TikTok Ads."
Streaming Yoga Videos & More
"We were very excited to work with Twist & Schirm to launch Gaia.com paid media campaigns in the DACH market. They have in-depth knowledge of the Google platform, and the team was responsive and a pleasure to work with! Michal Lebovich"
Michal Lebovich
VP Content Ops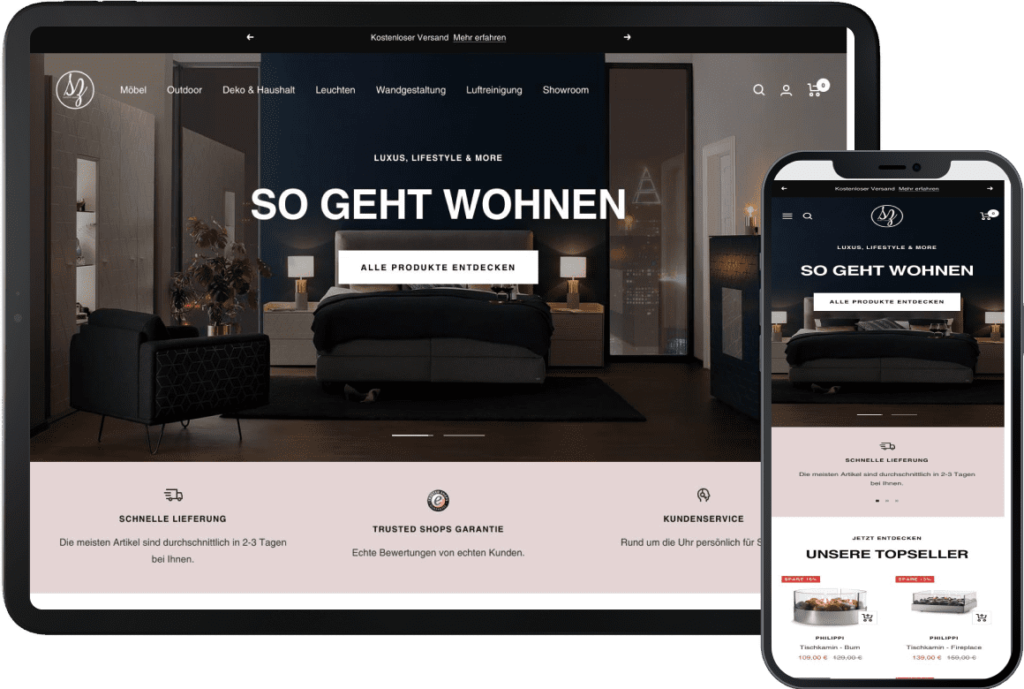 "I am thrilled with the results Twist & Schirm has achieved with us as a Newstarter on Google Ads. Our conversions have increased by 147 and our average shopping cart value has increased by 40%. I highly recommend Twist & Schirm GmbH to anyone looking to increase their online presence and sales. Esszett Trading GmbH is a company that specializes in trading products. The company stands for quality and professionalism in buying and selling goods."
Steven Ruzic
Managing Director
"I am absolutely impressed with the results Twist & Schirm GmbH has achieved through our collaboration. Our stores were able to generate a turnover of 557,189.93€ and record a growth of 143.86%. ROAS increased by 30% and we even had a record quarter in Q3 2022. I am grateful for the professional support and dedication of H4G GmbH and can only recommend the company to anyone who wants to increase their online presence and sales."
Nils Bluhm
Managing Director
"I am incredibly impressed with the results Twist & Schirm has achieved. Our online presence has greatly improved and we have seen a significant increase in sales. Twist & Schirm GmbH has helped us achieve our goals and I highly recommend the company to anyone looking to increase their online presence and sales." We specialize in the production and distribution of high-quality motorcycle parts. Siebenrock stands for quality and passion in the motorcycle industry."
Harriet Siebenrock
Managing Director
"Currently Meta Ads (Instagram & Facebook) and Google Ads are used as advertising channels, Google records a total of 187 conversions with a total value of 38048 €. To further increase sales and improve the conversion rate, a comprehensive analysis of the advertising campaigns should be carried out to find out which channels are most effective and where there is potential for improvement. In addition, other advertising channels, such as YouTube or Pinterest, could be considered to increase the visibility of the online store."
Julie Snape
Chief Marketing Officer
We are different than

 traditional agencies
T&S is not a classic marketing agency! We are the absolute experts for performance marketing in e-commerce.
Traditional marketing agencies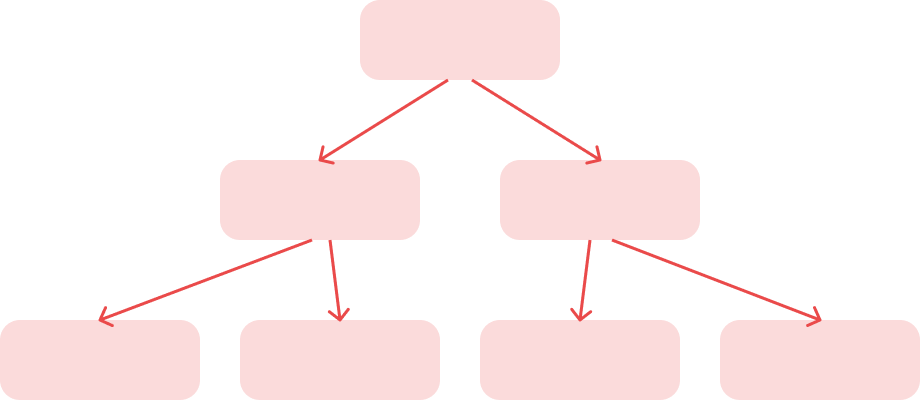 We would be glad to convince you of our experience in E-Commerce in a free audit of your ad accounts. Register now!
You fill out the contact form on our website (takes only 2 minutes). Just click one of the buttons.
Get a free audit of your ad accounts
In a free audit with one of our account managers, we analyze your current situation and create an individual strategy for your store.
After we have made you a proposal and you have signed, we start implementing and optimizing the campaigns for even more growth.
You fill out the contact form on our website (takes only 2 minutes). Just click one of the buttons.
Get a free audit of your ad accounts
In a free audit with one of our account managers, we analyze your current situation and create an individual strategy for your store.
After we have made you a proposal and you have signed, we start implementing and optimizing the campaigns for even more growth.
Scale your online store with T&S now
In a free ad account audit, we analyze your initial situation and create an individual strategy with the most promising ad channel for your E-Commerce business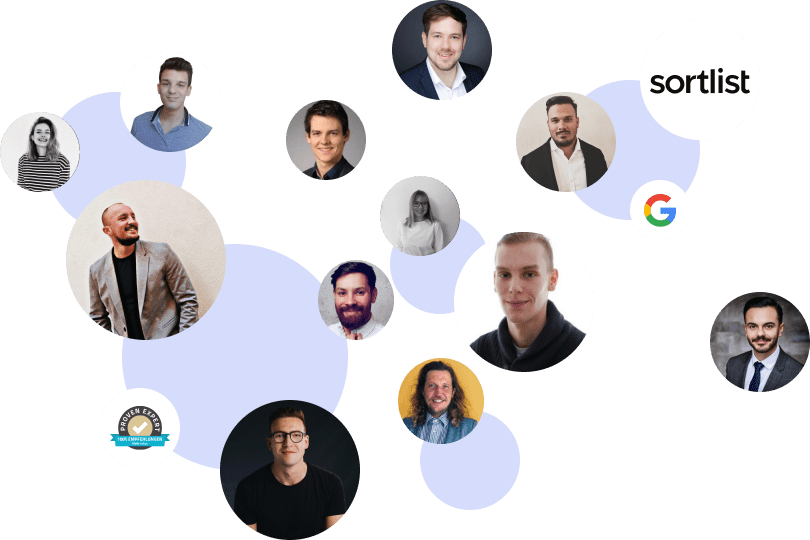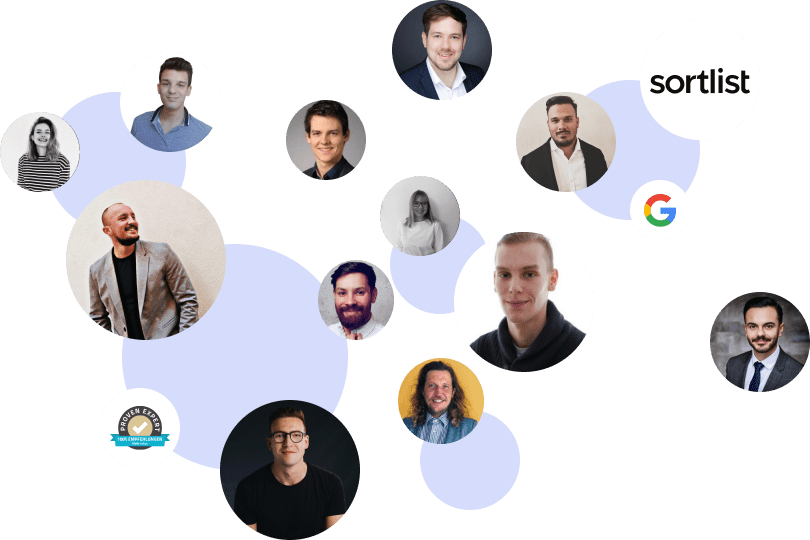 We will also be happy to answer any questions you may have about us as an SEO agency for online stores in a free consultation with our account manager.
Why is SEO so important for online stores?
Germany recorded around 120,000 online stores in 2018. This number is likely to have risen further in the meantime. For customers, this means a wide choice of providers and products. Store operators, on the other hand, have to compete with a large number of competitors. For this reason, it is important to practice e-commerce SEO.
Put simply, the consequences of online advertising are scrutinized thanks to efficient tools. These include tracking customer behavior and web analytics. KUR and ROAS provide an insight into the profitability of the marketing campaigns carried out. One's own strategy is adapted depending on the results, because with performance marketing is all about improving performance and exceeding your own targets.

More than 50% of traffic comes via organic search.

This particular form of online marketing ensures that your online store is displayed in a prominent position in the search engines. In fact, more than half of all website traffic is generated with the help of organic search. When a user types in a search term on Google, the search engine scours the web for relevant websites. If you have optimized your web store for the appropriate keywords, your online store will appear in the search results and will be noticed by the customer.
In addition, research shows that Internet users use the World Wide Web to obtain information first. Different products are compared with each other and the price-performance ratio is scrutinized. Experiences and reviews from former customers additionally influence the purchase decision.
[TIP]: You always rank #1 for your own brand. If this is not the case, there is an indexing problem or a Google penalty. It is also possible that the brand name is double-ranked.
SEO also means service in the store

Store systems mainly rely on online store SEO to improve their own positioning in the search engines. In addition, search engine optimization and the Google Search Console can be used to make one's own website more attractive. This is because the most important ranking factors also include, for example, loading speed, content with added value, user experience and an appealing design.
With the help of SEO, you accordingly upgrade your online store visually and technically - an additional service for customers.
In which cities is Twist & Schirm available?
Currently we support online stores in Germany in the following 3 cities: